Schlagwiesen 14
Nürtingen
Baden-Württemberg
Germany
72622
Details

---

Winespecials

Winespecials has been selling high quality and rare wines, large format collector's bottles, true treasures and world rarities, but also impressive and fairly calculated wines for everyday enjoyment in retail and wholesale since 2003, with a focus on France.

Through worldwide and friendly contacts in the Fine Wine Market Winespecials has many possibilities to fulfil individual wishes.

In addition, Winespecials constantly receives new and excellent wines through wine cellar dissolutions and direct contacts with the producers.

Winespecials also buys your wine stocks and offers personal, fast and serious transactions with the necessary know-how.

And should your wine cellar become too small, Winespecials offers a wine storage service in our own wine warehouse in Nürtingen at particularly interesting conditions.

Map

---

No Records Found

Sorry, no records were found. Please adjust your search criteria and try again.

Google Map Not Loaded

Sorry, unable to load Google Maps API.
Search
Address:
Schlagwiesen 14
Nürtingen
Baden-Württemberg
72622
Germany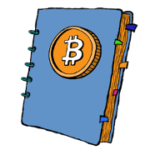 Unterstütze Coinpages