Mühlbachstraße 7
Backnang
Baden-Württemberg
Germany
71522
Details

---

Druckerei WIRmachenDRUCK: Success through first-class quality! Test winner of the prize, brilliant print result!

WIRmachenDRUCK offers you an impressive selection of high-quality printed matter in 17 European countries, which you can print online and, if you wish, have in your hands within 24 hours! The ordering process is very simple: In the first step you choose your product. Then send or design your artwork online.

In your online print shop WIRmachenDRUCK you have more than 2,500,000 high-quality printed matter and finishes at your disposal. Starting with products in digital printing via high-quality printing in the sheet-fed offset process up to web offset printing, the most modern printing technology and intelligent technology for further processing is available to you.

The product range includes business cards, flyers, posters, backlight foil, brochures, beverage cards, table displays, envelopes, pads, personalised letters and much more.

For WIRmachenDRUCK you can pay by Bitcoin.
When paying by Bitcoin there is no additional fee for the payment, on the contrary: WIRmachenDRUCK will even issue a credit note of €0.10 net, €0.12 incl. MwSt.

Map

---

No Records Found

Sorry, no records were found. Please adjust your search criteria and try again.

Google Map Not Loaded

Sorry, unable to load Google Maps API.
Related listings
No listings were found matching your selection. Something missing? Why not add a listing?.
Search
Address:
Mühlbachstraße 7
WIRmachenDRUCK GmbH,
Backnang
Baden-Württemberg
71522
Germany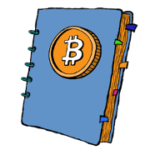 Unterstütze Coinpages